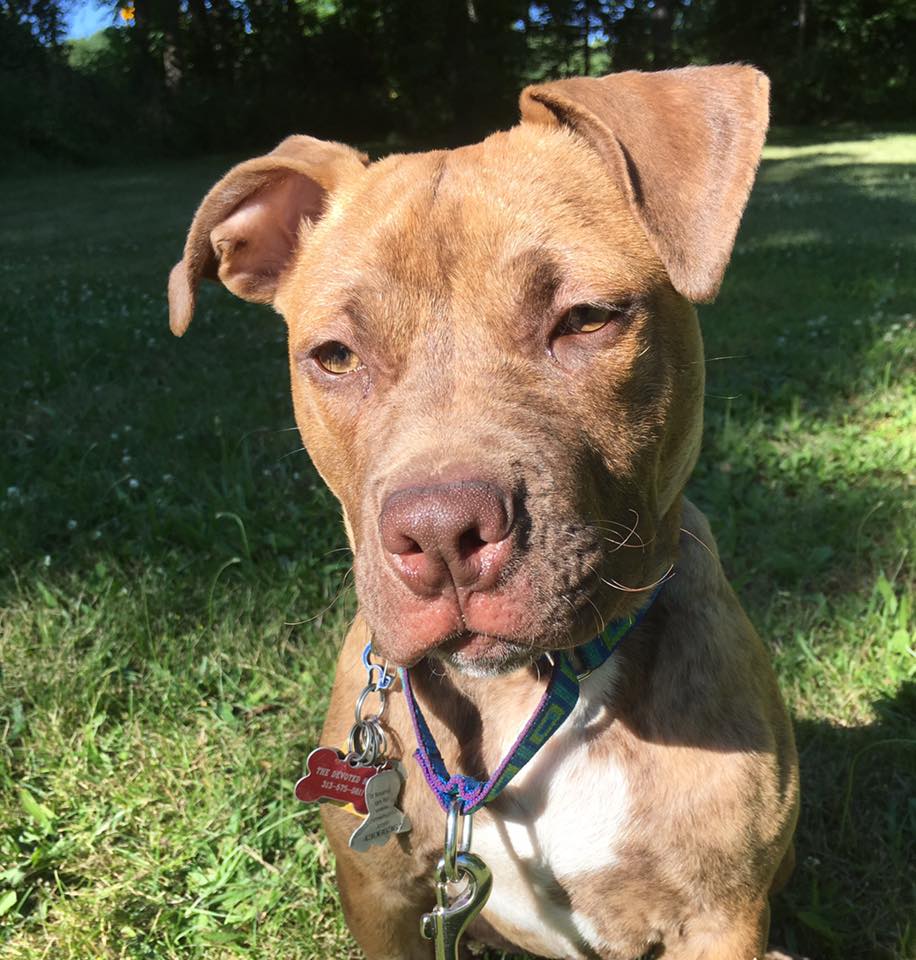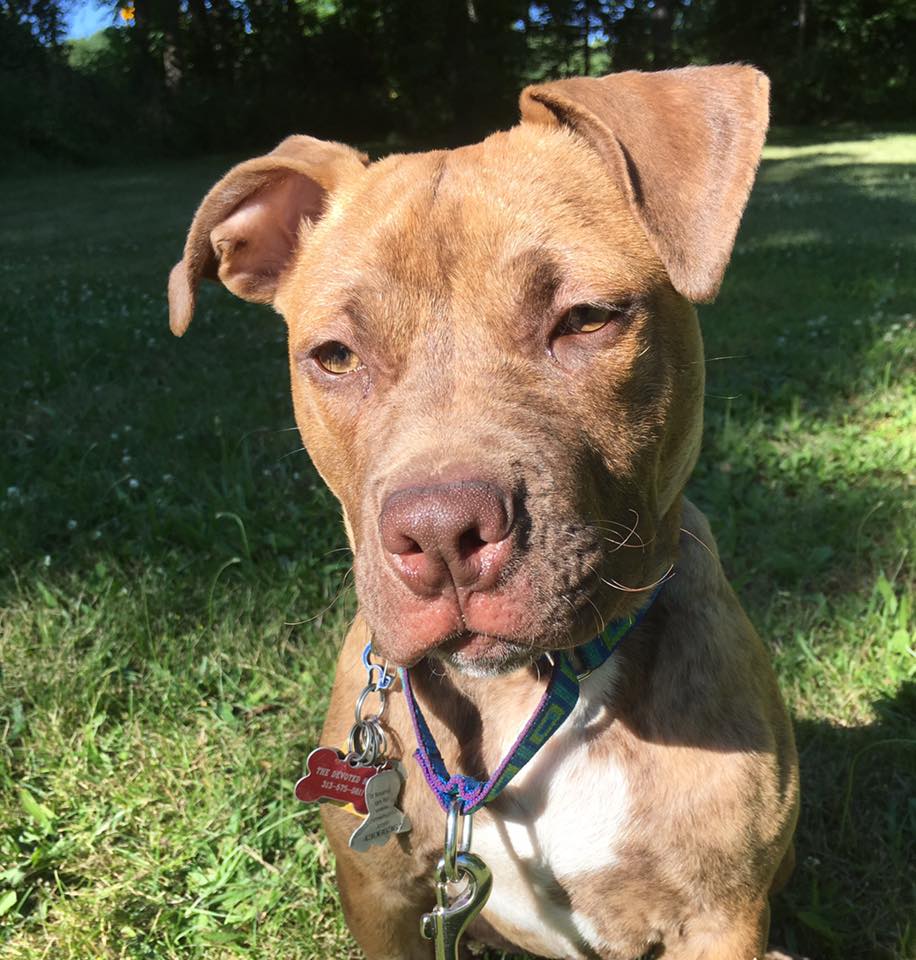 Denali
Denali is a 10 month old mix breed, and a very lucky boy!
His foster mom likes to call him a DSD with a little PPP mixed in (Detroit Street Dog with a little Palmer Park Pit). He came in to Detroit Animal Care & Control on May 13th very bloated and not feeling very well. As luck would have it, Denali's soon to be foster mom was there and made an emergency call to Melissa, our founder and director and asked if she could take him to the ER. Melissa was in the midst of a family loss in Texas, so she felt guilty asking but this fella needed us.
Two surgeries and 8 days later he was ready to come home. He weighted about 20 pounds going into the ER and 15.5 coming out. He is now a healthy and steadily gaining weight, neutered, microchipped and fully vaccinated.
Denali is one happy dog! Two of his favorites things to do are play with balls and hangout in the water. He is very smart and will quickly wrap you around his paw. He's forever home should preferably be cat free or home to a very dog savvy cat.