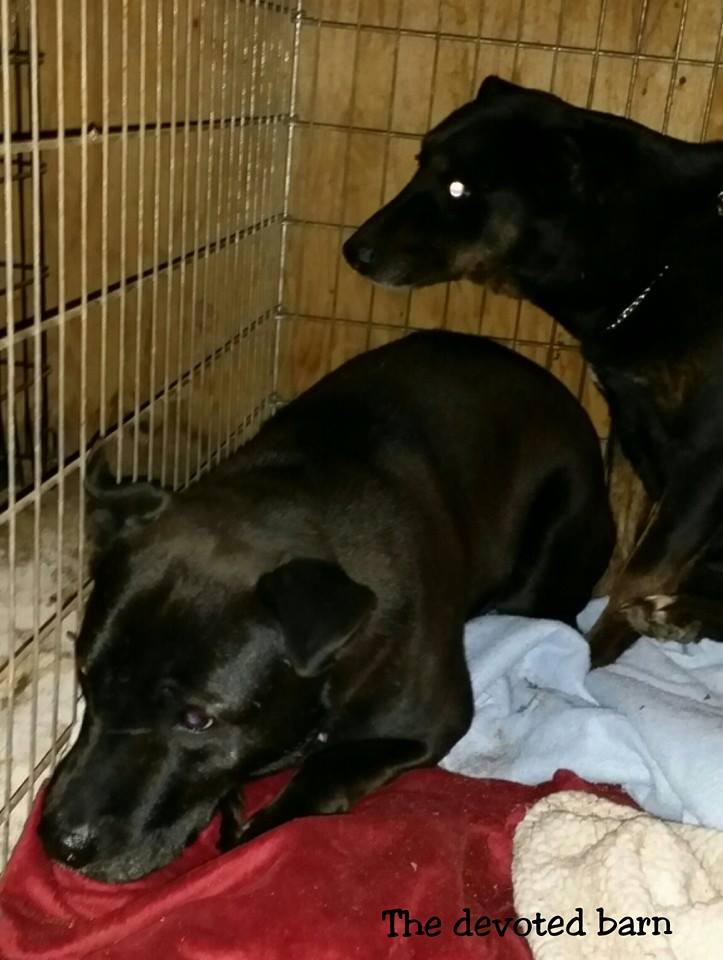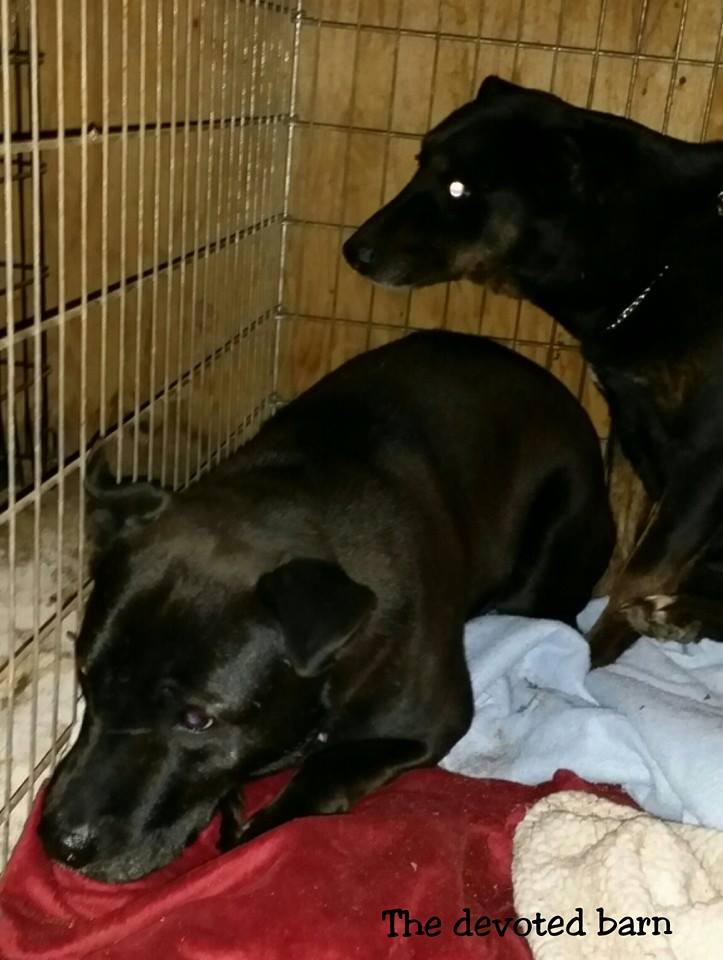 Bubba and Gilly came to The Devoted Barn from a boarding facility where they had been for 18 months. They were originally rescued from an animal shelter. Their rescuer placed them in the boarding facility so that she could work with them and then never came back. The staff at the boarding facility didn't know how to handle feral dogs so they were just left in their kennels 24/7. The boarding facility ended up closing its doors 18 months later so Bubba and Gilly were on their way back to the animal shelter. That is when The Devoted Barn stepped in and brought them into our program.
Gilly is another one of the more reserved feral dogs. She will occasionally come out to play or eat but she definitely prefers the comfort and security of the kennels in the feral room. She is shy about coming out around humans but she will allow certain humans to hang out in her kennel and pet her.
Despite her quiet demeanor Gilly is also our resident escape artist! She jumped a 7ft tall gate and ran away a few months after she arrived. She was "on the lam" for almost two weeks. She stayed in the area; so close we could see her but she wouldn't allow herself to be caught. After two very tense weeks she ended up in one of our traps and was brought back to the barn. She is now the reason that ALL doors and gates are secured whenever the ferals are out.