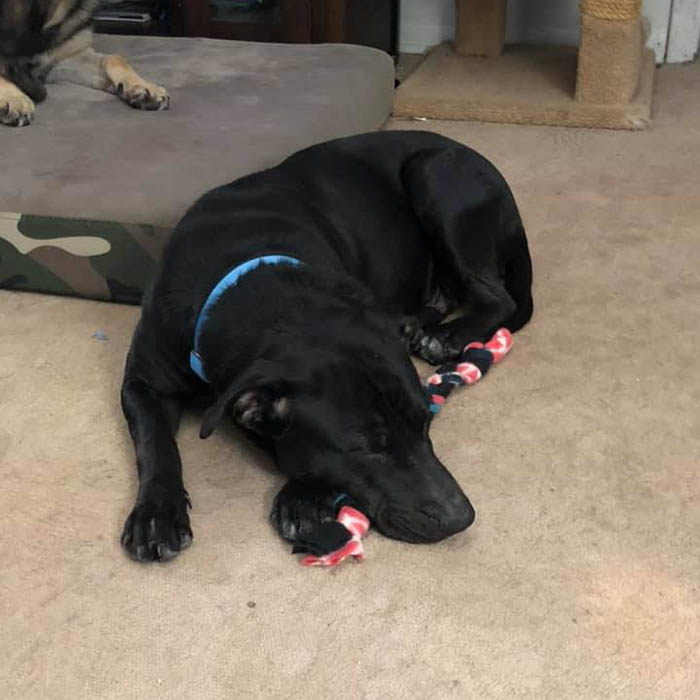 Pearl
Pearl came to The Devoted Barn with her single puppy - Jewels. This mama is a wonderful Pit mix who is a couple years old.
She is good with kids and other dogs as long as she's introduced properly. She likes to chase cats every now and then but it's more of wanting to play with them - she doesn't try to hurt them. She takes time to get use to new people but with proper introductions and a little time she warms up nicely. Once she knows your a good person she's very loving.
She's devoted to her people and her home. She's house broke, loves to go for walks and great on a leash. Her name probably shouldn't be changed as she knows it very well. She's protective of her surroundings when her people aren't around. Pearl is crate trained and does well when crated.
If you're looking for a loyal 55-60 pound lap dog Pearl is your girl!