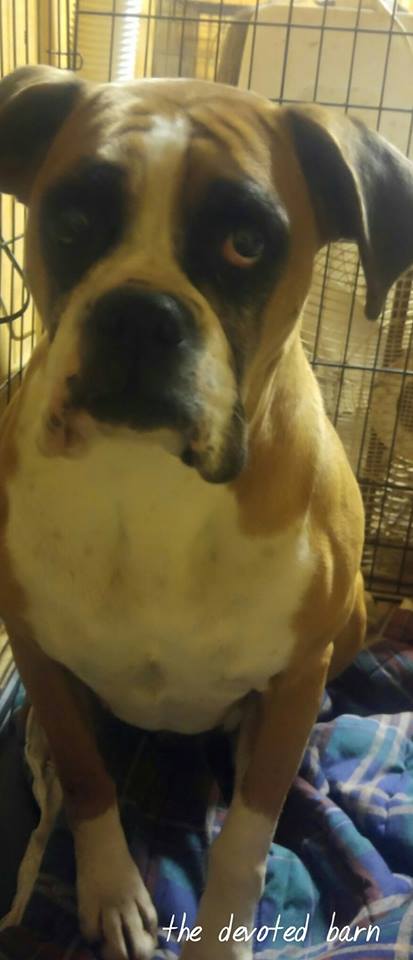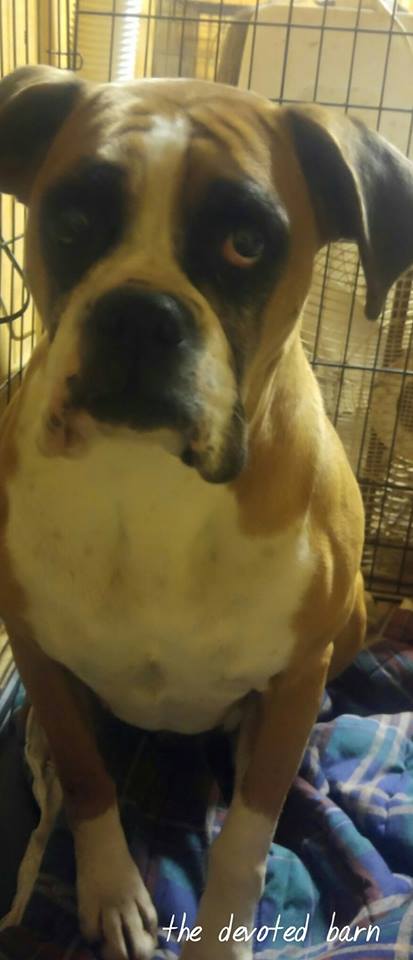 Meet Penny! Penny came into The Devoted Barn as part of our feral program. She was used as a breeder dog in a puppy mill her whole life and we believe she is about 8 years old. She was rescued from that situation by a kind individual but ran away from her rescuer before they even got home. Her rescuer contacted us to help catch her and it was decided she would go into our feral program.
Well it only took a week or so for this girl's true personality to come out and shine. Penny is the happiest little love bug in the world. Once she gets to know you (which takes about 15 minutes and 1 cheeseburger) all she wants to do is kiss you and love on you. Penny is the fastest graduate of our feral program. However she keeps running back in the feral room so she's going to hang there until we find her a foster home. Penny is currently in the prison program with Refurbished Pets of Southern Michigan.
Stay tuned! She is going to make some lucky family an awesome pet.