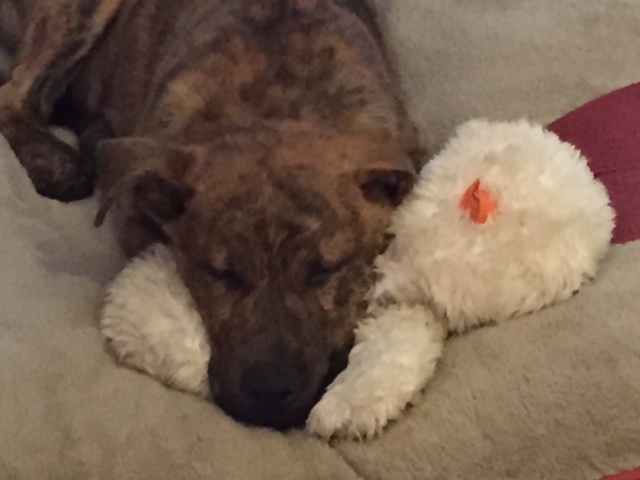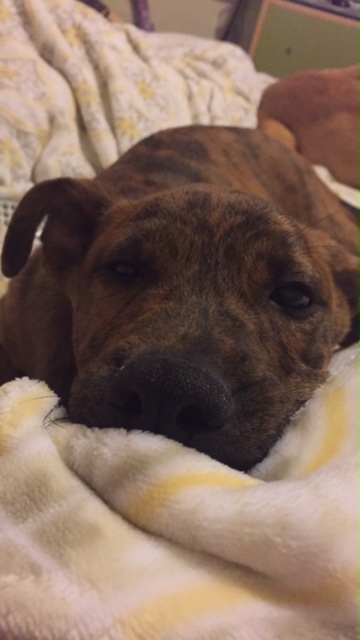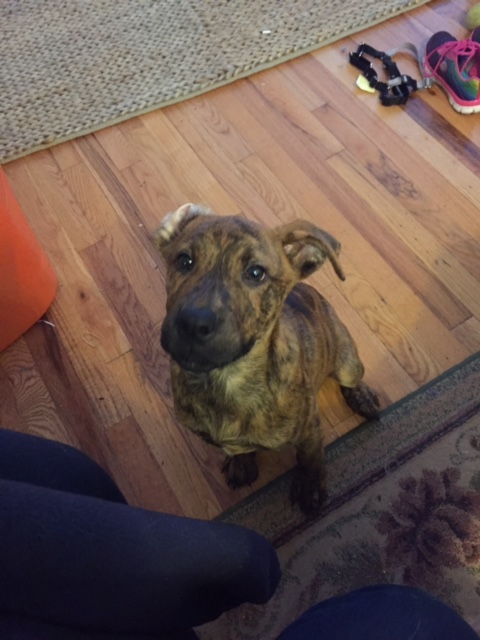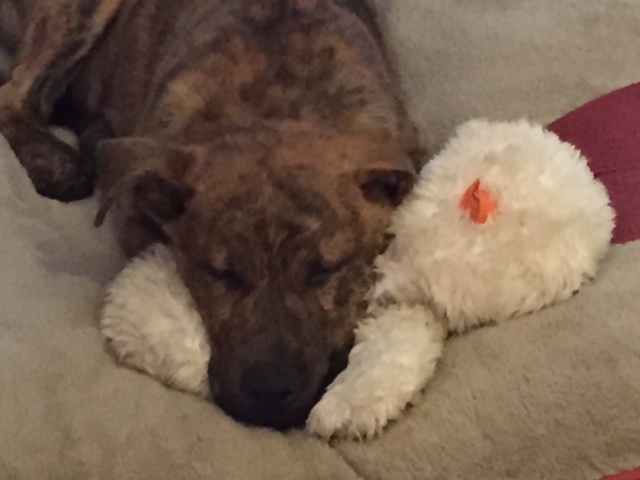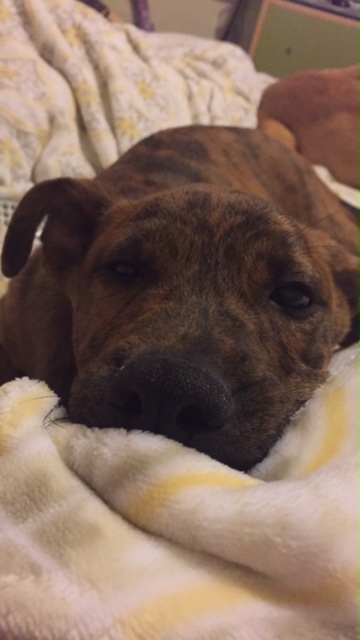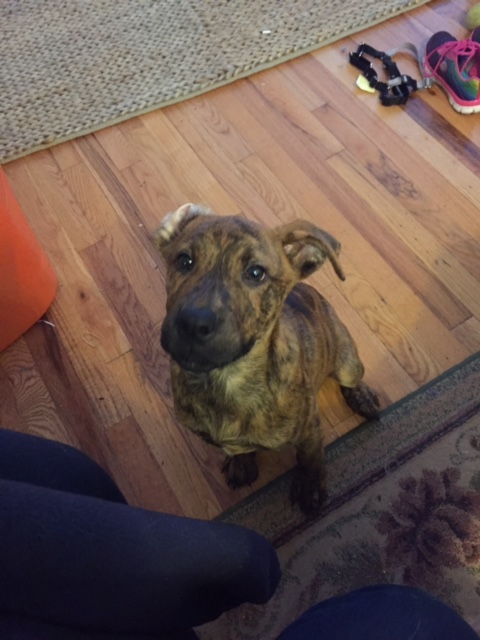 Rookie is about 16-17 weeks old. He is a larger mixed breed puppy. Rookie was found in Detroit and brought to the barn emaciated with a belly full of worms. His has been with us a while now living it up in one of our foster homes and is finally ready for adoption!
Rookie has grown into an amazing little dude! He is very eager to please and incredibly smart. He would love a family that work with him to learn all sorts of cool new tricks. Rookie loves kids! His favorite thing to do is listen to his human foster sister read him stories. Rookie is an active puppy who walks well with a harness/leash and LOVES to play ball. He would do best in a home with a dog savvy cat as he does enjoy chasing the cat in his foster home. He is also crate trained but behaves himself well enough that he is allowed to stay out at night.
All Rookie needs now is a home to call his very own. Do you have room in yours?