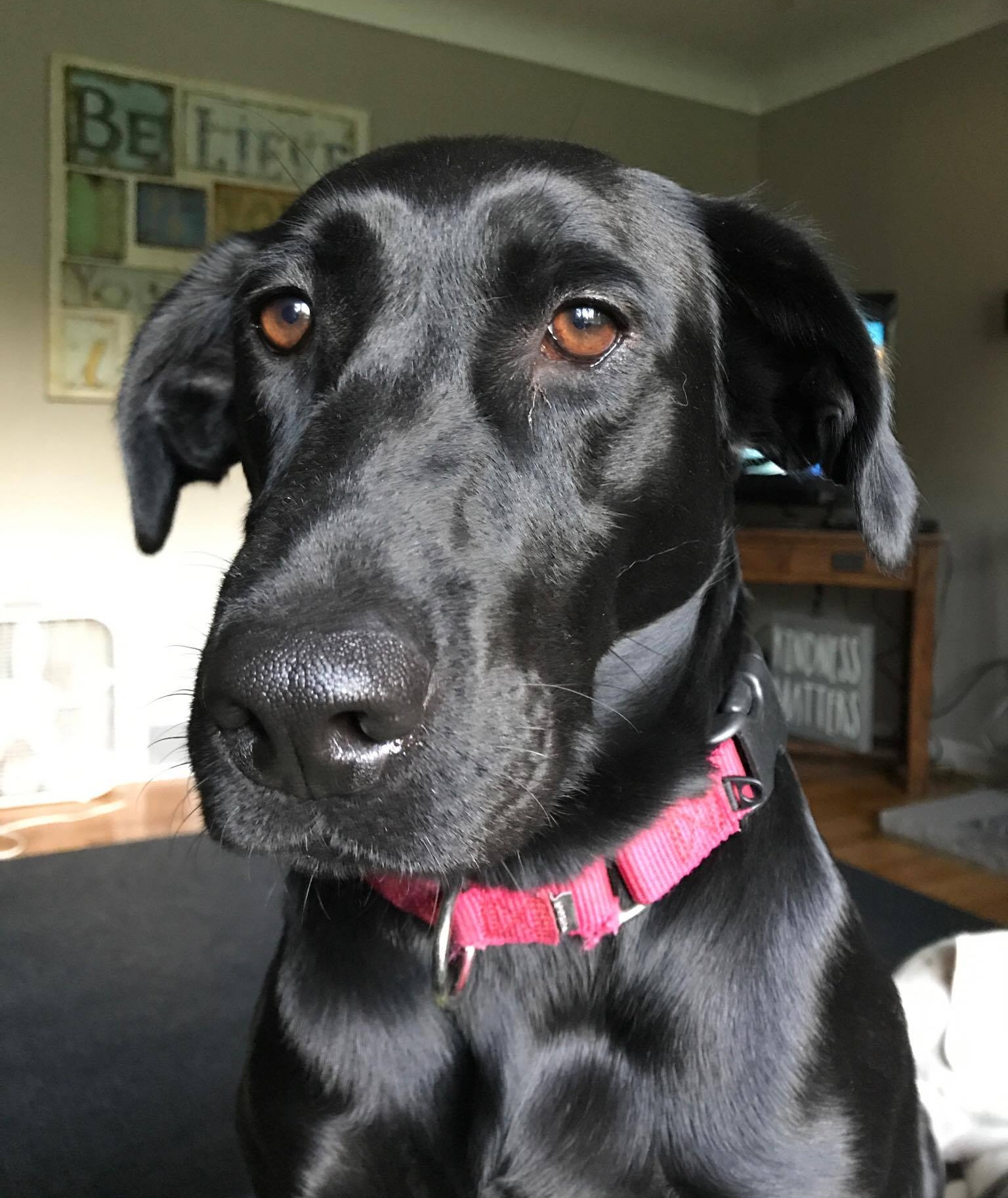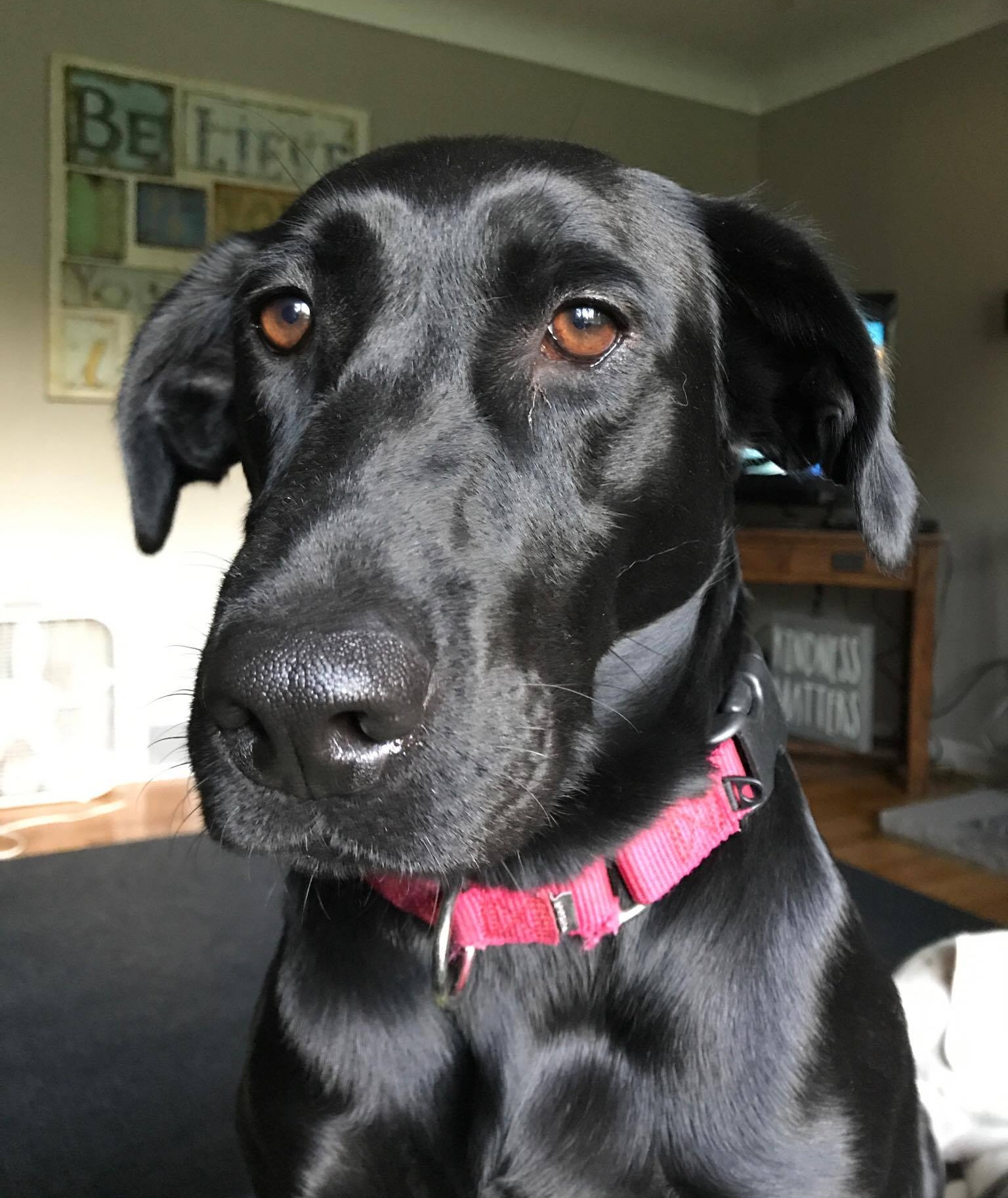 Shay Shay
Hi everyone, my name is Shay Shay, but my foster mom calls me Shay!
The beginning of my life was tough, I was living in Detroit with my two babies, when sadly, my owners passed away, which was when I found myself living on the streets. It wasn't long after I ended up on the streets that I found myself trying to fend for myself and my babies. A nice man in the neighborhood I used to live in started to feed me and make sure that I at least had enough for myself and my babes, but he noticed that the collar I was wearing had grown into my neck and he was not in a position to get me the medical help I needed. He reached out for help and that is where things started to look up for me. I met this nice lady named Melissa - she drove out to where I was roaming and picked up me, my two kids and a friend dog that roamed the neighborhood. We all ended up at the barn. It was the first time, in my short 1.5-year life, I had food every day and a safe place for my babies. They got me the medical attention I needed for my neck but in turn found out that I was heartworm positive.
In June of 2017 I went to live at a new house, they called it my "foster" home. They told me I would go there to stay while I went through heartworm treatment. I completed my treatment on November 11th - so now I am looking for a permanent home.
My foster mom says that I am a good dog, I just have tons of energy and need a big yard and a busy family to help me burn up some off some of my enthusiasm. I like kids, I like to play ball and I do like other dogs with a proper introduction. My ideal situation would be living with a male dog, but I can learn to live with a female dog if she is not headstrong. After living in my old neighborhood, I became a little reactive to things that I am not familiar with and have a tendency to react and bark. I will need work on these things. I need exposure to new things and need to learn that new stuff is ok. My foster mom says I need to go to some formal training classes and learn a little bit about how to cope with new things. I have my faults and just need someone who is going to put the time into showing me that the world is ok.
I LOVE attention and must know what you are doing all the time, in case I am missing something important. I do not dig, jump fences or destroy things in the house. I am housebroken and do well in a crate. I just need your understanding and patience. I'm ready for my next step, could it be with you?