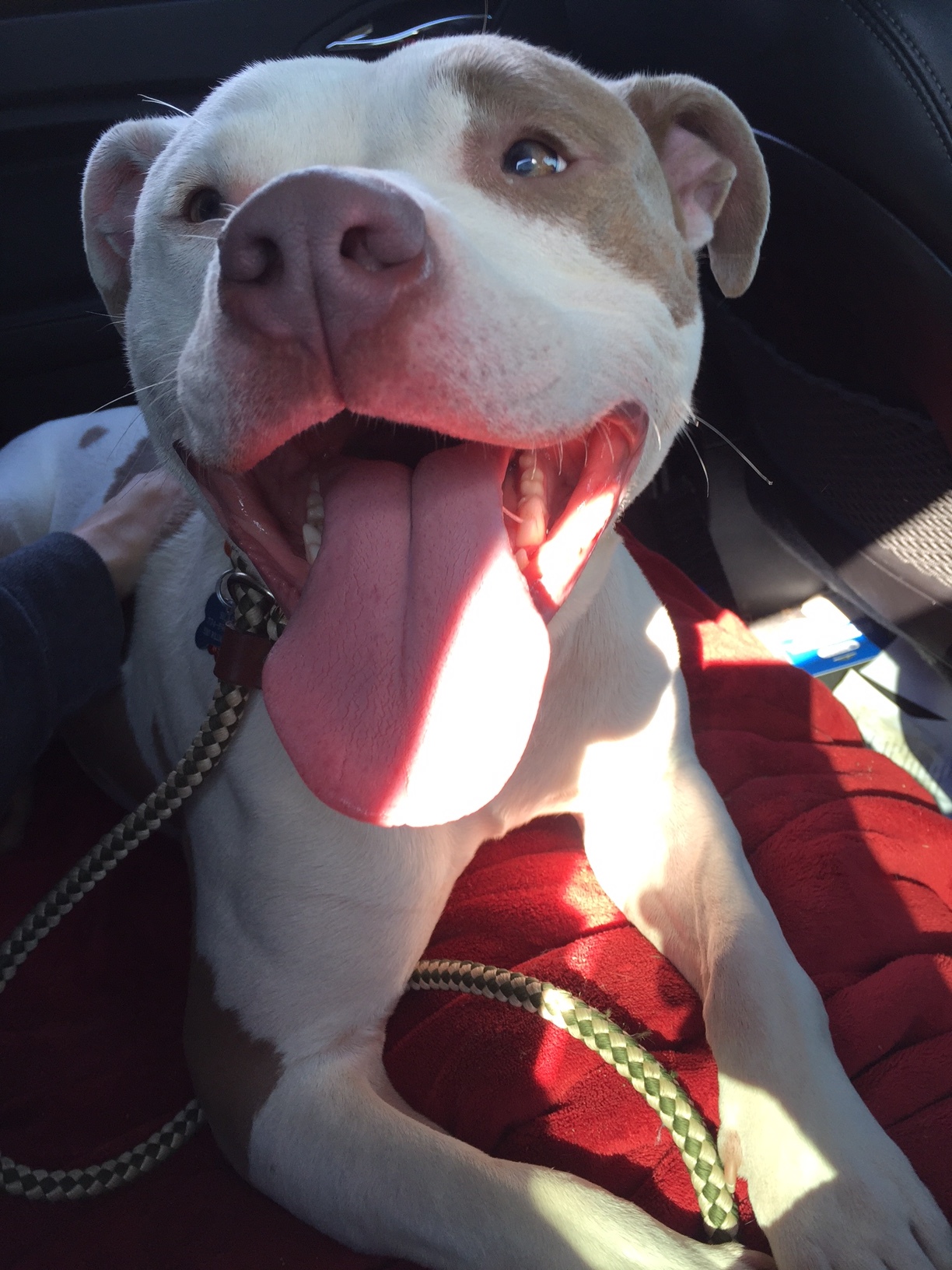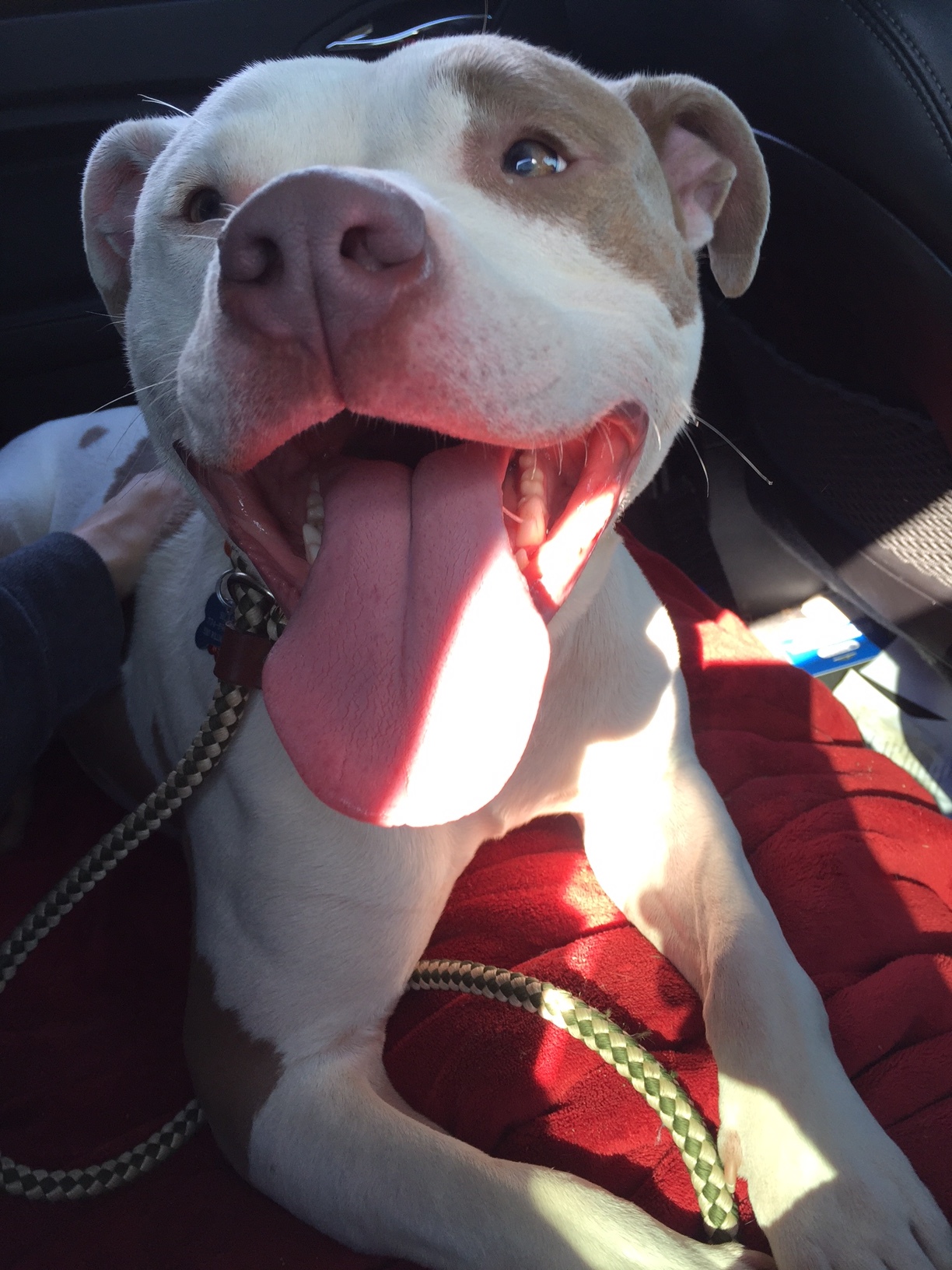 Silas' doggy sibling picked a fight with him, and his owners decided to rehome him. We quickly fell in love with this big, beautiful boy and can't wait to find Silas a new family who will love and spoil him for the rest of his life.
Silas is a young pitty mix who is now looking for his new fur-ever home. He misses his family but he doesn't let that get him down. He is just a happy go lucky guy. His sweetness and tenderness are particularly apparent. Silas has had no problems with any of the other barn dogs but we will require a formal introduction with any dogs in his new home. Silas was housebroken but has probably forgotten a little bit of that since he's been at the barn. We are sure he will pick it up again in no time. He is a super smart boy and would love to show his owners how smart he really is in an obedience class or two.
He is fantastic on a leash. Definitely one of our easiest dogs to walk. Silas is looking for an active family that will take him on lots of walks but who will also allow plenty of snuggle time on the couch.