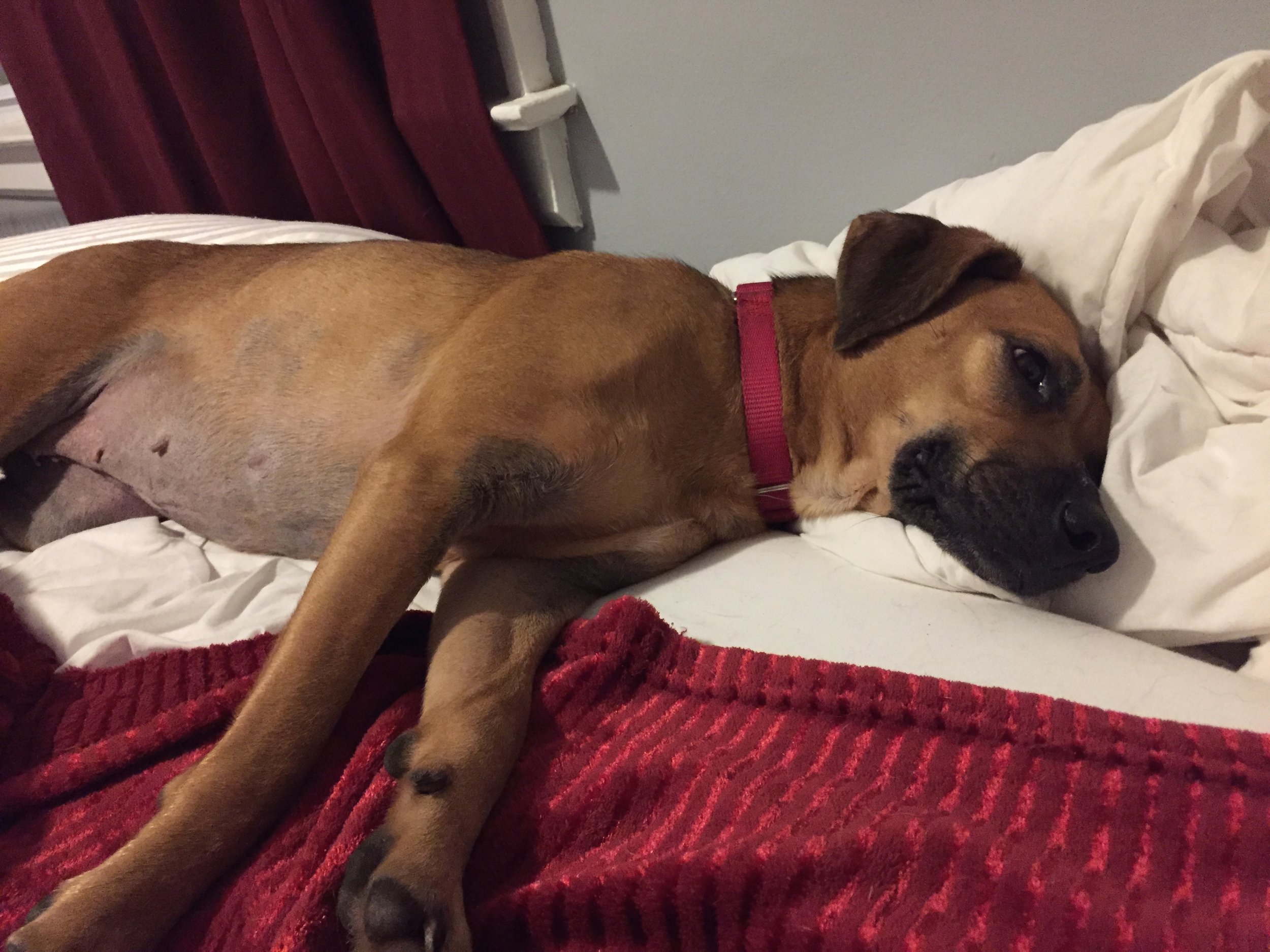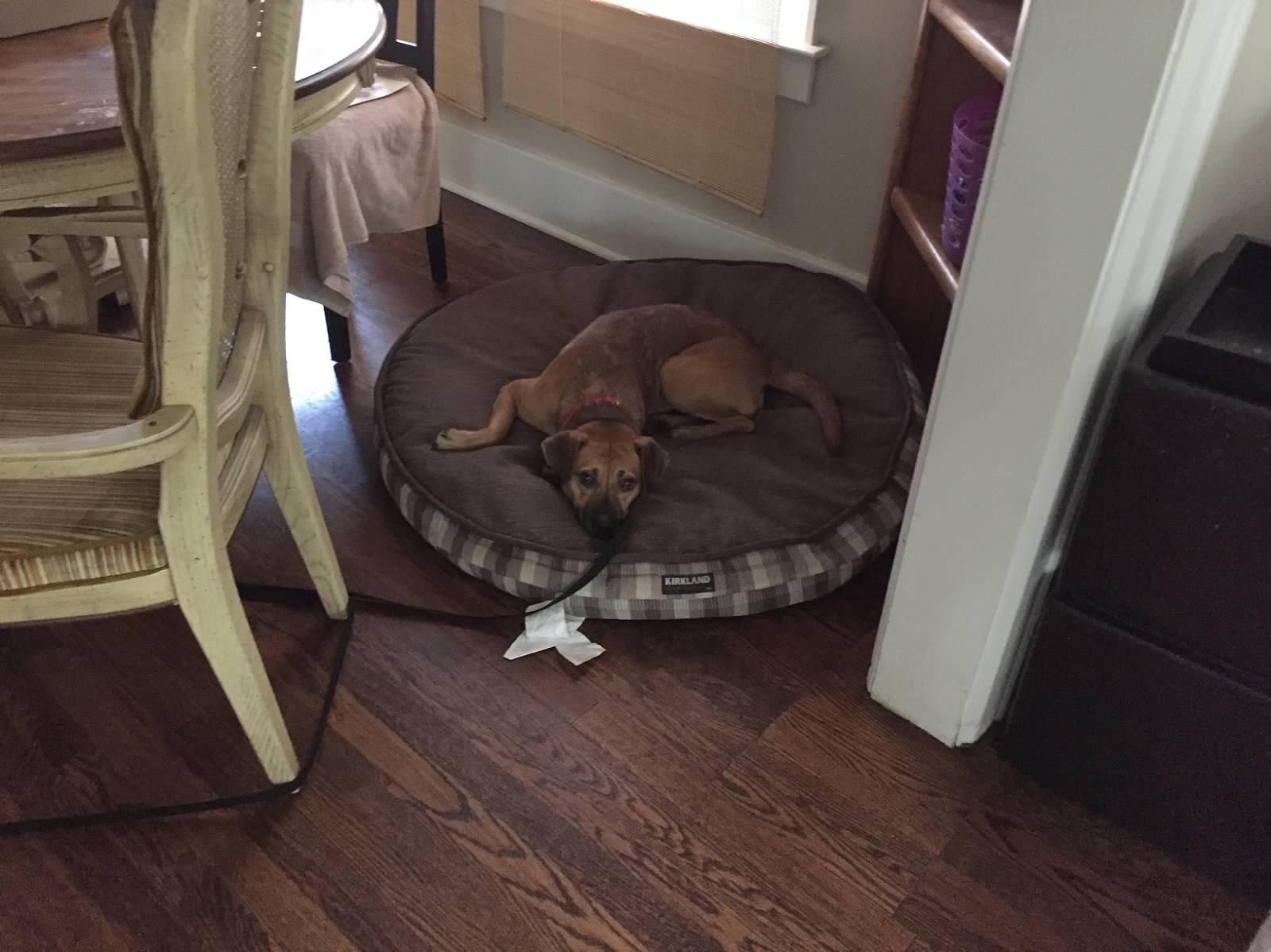 Simone
Meet Simone, she is a feral girl who spent a long time at the barn before going into foster and then being adopted.
Unfortunately, her family ran into personal issues and she is back with the barn. She has been in a foster home since coming back to us in mid-April.
She is skittish around new people and takes a bit of time to warm up. Once she get to know you, she is goofy and sweet, and will cuddle up next to you. She is good with other dogs and loves to play her her foster's 100 pound newfie.
It's recommend that she be crated when gone, as she occasionally entertains herself in less than ideal ways. She is on medication for anxiety, but takes them easily in liverwurst.
If you have considered one of our ferals, Simone would be a great dog for you!